What is it?
A lightweight oil that nourishes your skin, body and hair with authentic Brazilian ingredients, leaving you feeling hydrated and looking radiant from head to toe.
SHOP NOW


What does it smell like?
Expect a mood-lifting, fresh and woody scent, made from upcycled apple oil – a by-product of the juicing industry. 
READ MORE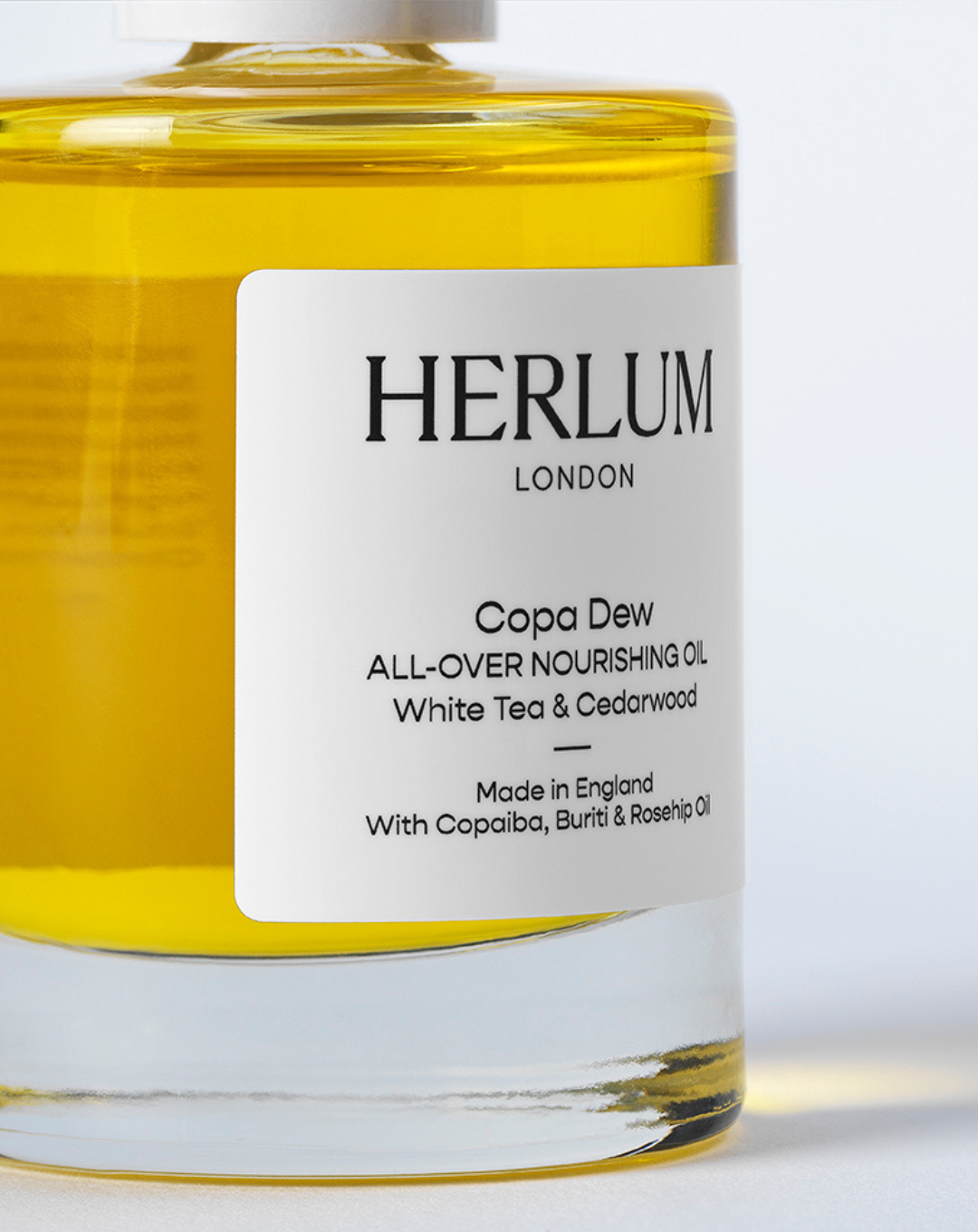 10 Ways to Copa Dew:
The beauty of Copa Dew lies within its myriad of uses. Either for face, body or hair, the options are endless... Read more to discover 10 creative ways to Copa Dew.
READ MORE
Key Ingredients & Benefits:
COPAIBA OIL
Used in Brazil for thousands of years thanks to its wonderfully healing properties.

BURITI OIL

Aka the superfood of the Amazon rainforest, buriti oil helps to improve skin firmness and radiance.
ROSEHIP OIL

Brightens and balances uneven skin tone, supporting skin elasticity and radiance.
BRITISH BLACKCURRANT OIL
Collected as a by-product of the fruit processing business, it's rich in vitamin C (4x more than oranges!).
SQUALANE
A natural antioxidant that mimics your skin's natural oils, making it an excellent emollient for skin and hair.
PASSION FRUIT OIL
A powerful anti-inflammatory, rich in vitamins A, E, C, Omega 6, Omega 9, calcium and phosphorus. 
Brazil is one of the most biodiverse areas in the world, with nutrient-rich soil and a tropical climate home to pure, potent and enriching ingredients that are unique to the land. At Herlum, I'm proud to work with ingredients that are an important source of income to local Amazonian communities. 
Isadora Belfort, Herlum Founder
Recycled & Fully Recyclable
Vegan & Natural
Waterless Formula
Sustainably Sourced
Upcycled Apples
Nut-free